April 1, 2021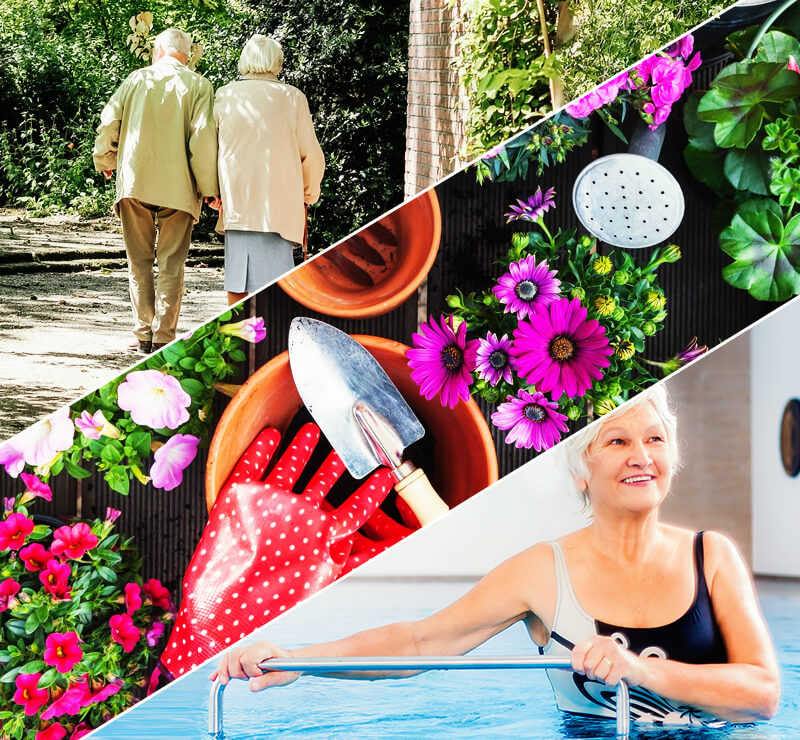 As the nice weather is approaches us, we are anxiously waiting to enjoy that sunshine and fresh air on our skin. Staying active is important for our health and quality of life. Did you know seniors over the age of 65 should get up to 150 minutes of physical activity per week? Here are some ideas to get your mind going to plan those outdoor activities.
Going for a walk outdoors- Enjoy that nice weather and take a walk around your residency, use your walker if you need to go long distance for balance. Getting outside and moving around is a great way to keep the body and mind in tip top shape.
Explore new parks – The sun always brings out the best in people, it does not just make us feel better, but vitamin D is essential for bone and muscle function. It is also nice to get a change of scenery every now and again. Just remember to always wear sunscreen and access cool shade when needed.
Go Swimming – If you have access to an outdoor pool, it is a great way to cool off and stay active at the same time. Even indoor pools have the same benefit. Swimming has been proven to be easy on the joints and can be relaxing as well.
Gardening- Getting outdoors and creating a lovely garden is always soothing to some people. Starting a small stand-up garden bed would be suitable for seniors as you do not need to get down on your hands and knees as much. Starting a small herb garden is always rewarding when you can cook with it as well.
Picnic – Finding a new picnic spot is calming, bring a blanket to sit on, some snacks, drinks and lay back and enjoy the clouds or even listen to music. Its great for your mental and physical wellbeing.
Getting outdoors always seems so refreshing and can bring up your energy. Try and make time to get some fresh air every day for a few minutes as it is great for our mental and physical health.