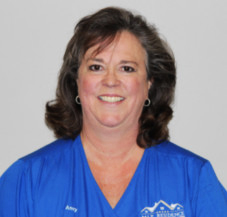 Amy Legere
Care Services
Who is your favourite musician:
I enjoy several types of music, but if I had to choose one musician, I think I'd pick Ed Sheeran. He's extremely talented and successful, yet remains humble, kind, and grounded. And on top of all that, he's adorable.
Best Gift You Have Ever Received:
One of the best gifts I ever received was a coffee mug from my kids. It was the first Summer I'd left them home alone while I worked. They spent days working together on the computer, designing it with their favourite photos. Whenever I use the mug, I'm reminded how lucky I am to be their mom.
If you could go back in time, what year would you travel to and why:
If I could go back in time, I'd like to live life without cell phones. When you met people face to face, remembered phone numbers, sent handwritten letters, when kids went outside from sun up to sun down playing games like jump rope, hopscotch, and hide and seek. When family time was board games and dinner time had no electronic distractions. I guess I just miss the simpler way of life.