April 24, 2019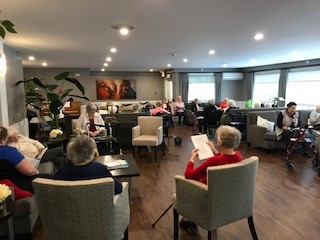 Residents of MLP gathered in the main lobby shortly after breakfast to listen to Valencia's Sing-A-Long. This was the biggest turnout so far for the month of October, with 28 residents joining in.
Each resident was thoroughly enjoying the music tapping their feet and gently swaying to the rhythm of each song.
Valencia's Sing-A-Long is a highly regarded activity by the residents, which can be viewed on the calendar every Wednesday morning from 9:30am-10:00am.