April 17, 2019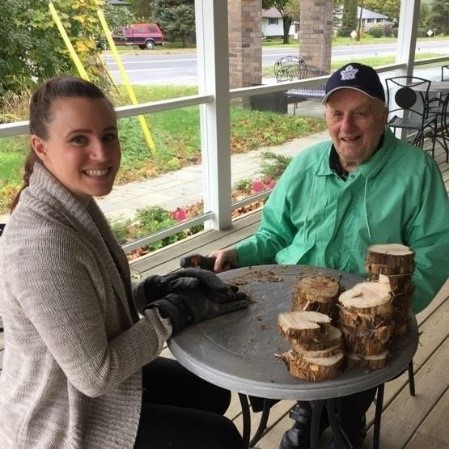 Grace G., Ann E., Ruth J., Edith H. and Bernadine V. joined Michelle and her adorable daughter on October 29 to create wooden "Welcome" door hangers. Through the use of paint, stencils and wood blocks pre-chopped and sanded residents began creating their art pieces.
Everyone was so focused on their door hangers not a sound was heard coming from the Horizons room! This project will be ongoing for a couple of weeks, and once completed may be found hanging on the doors of some residents! This Zen Arts & Crafts is a therapeutic activity promoting creativity, calmness and serenity, welcoming all artistic levels!
A big thank you goes out to Sid D. for taking the time and precision to sand each wooden block so the craft could be facilitated!